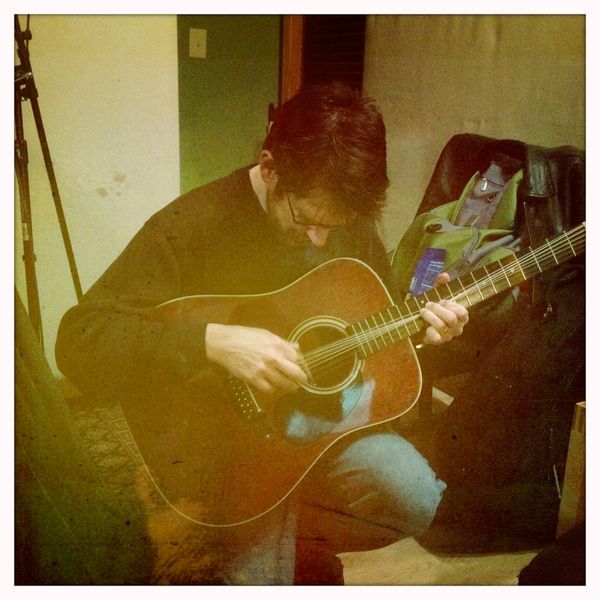 David Brenner used to joke about working at the fair and how every time he dropped the bar to lock someone into the roller coaster they would look at each other and say, "well, here we go." Every time.

Well, here we go.
Tomorrow morning I take three guitars (my Martin Dread, my Takoma Parlor, and Danny Gotham's Guild 12-string - thank you DANNY!) and a bunch of songs into Chris Rosser's Hollow Reed Arts Studio in Asheville. We'll be recording over three weekends and I hope to have a finished record in hand by April 2018.
I'm predictably nervous, but I'm stupid proud of how the last record (One Layer Down) came out, and I seem to recall Chris talking me off the ledge several times back then, so that's probably just how that's gonna go. I remember laughing a lot too. And coffee, lots and lots of coffee.
I'll post updates as the recording comes along. In the meantime, here's the kitchen table demo of "The Quiet Part".
Last for now, but certainly not least, this record is happening NOW instead of way later thanks to a generous grant from the North Carolina Arts Council.

Talk to you soon. Tomorrow, probably.
Wes
This project was supported by the N.C. Arts Council, a division of the Department of Natural & Cultural Resources. www.NCArts.org.